My Top (However Many) Albums of 2022
In lieu of Spotify Wrapped (and in honor of Bandcamp Friday): my top albums of 2022.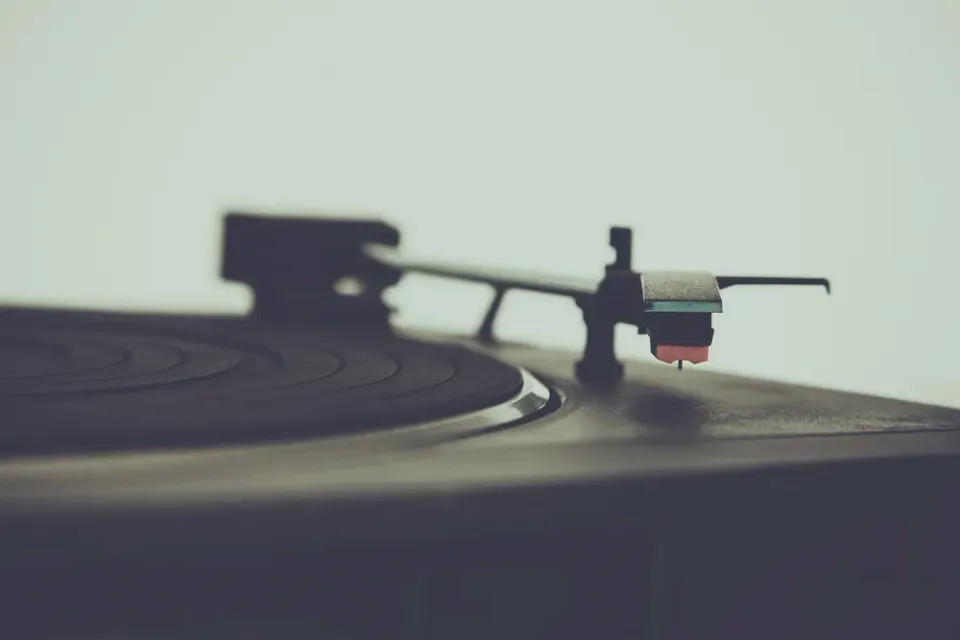 I ditched Spotify for good this year, so in lieu of Spotify Wrapped here's a list of my top (however many) albums of 2022 in release date order. For each album I've embedded my favorite track, from Bandcamp where available and from Spotify when it's not.
(By the way, today, 2 December 2022, happens to be Bandcamp Friday, on which Bandcamp waives its fee so all sales go directly to the artists. That makes it a great day to support your favorite artists by buying directly from them on Bandcamp, but any day is a good day to support artists. Spending $5 on an album supports an artist as much as streaming their song several thousand times!)
---
Hikaru Utada - BAD モード (Bad Mode)
Released 19 Jan 2022.
Favorite track: "PINK BLOOD"
I mainly know Utada's work from their contributions to games and anime, and this album just happens to contain songs from the game Kingdom Hearts 3, the film Evangelion 3.0 +1.0, and the series To Your Eternity. It's a great bilingual pop album that's both danceable and thoughtful.
---
Cheekface - Too Much to Ask
Released 2 Aug 2022.
Favorite track: "We Need a Bigger Dumpster"
Something about Cheekface's weird, energetic, terminally-online irony-pilled talk-singing feels like a perfect crystallization of this moment in history. In this album they keep doing that, but more.
---
The Mountain Goats - Bleed Out
Released 19 Aug 2022.
Favorite track: "Bleed Out"
The Mountain Goats back in high concept mode again. Like in 2015's Beat the Champ, Darnielle dives deep into a world of violent spectacle (in that album, wrestling; in this one, action movies) and digs out moments of strange poingnance. Some really beautiful songwriting here.
---
The Beths - Expert in a Dying Field
Released 16 Sep 2022.
Favorite track: "I Told You That I Was Afraid"
I love the Beths for how energetic, neurotic, relatable, and emotive they are, and this album is all of those things, more than ever. Come for the indie-pop-rock hooks, stay for the gorgeously worded emotional gut punches.
---
Future Teens - Self Help
Released 23 Sep 2022.
Favorite track: "BYOB"
Future Teens bills themselves as "bummer pop", which is basically indie emo with, I dunno, a bit of grunge thrown in. "Bummer" is a good word for it because they've always dealt with the emotionally heavy aspects of everyday millennial angst (which, uh, looking at this list, is maybe a bit of a running theme????). This time around they confront the bummers within, tackling addiction and mental illness.  But like, in a fun way!
---
Taylor Swift - Midnights
Released 21 Oct 2022.
Favorite track: "Mastermind"
You don't need me to tell you what the deal is with this one, except that it's a bit of a shocker to me that this album released the same day as a Carly Rae Jepsen album that doesn't even make this list (it's good! but didn't hit as hard). That said, I'll just point out that the title of this is one letter away from being the title of a 2008 episode of Doctor Who, and then send you on your way down a rabbit hole with that in mind. (Expect at least one follow-up post about songs from this album in 2023.)
---
Spoon - Lucifer on the Moon
Released 4 Nov 2022
Favorite track: "My Babe (Adrian Sherwood Reconstruction)"
Ok hear me out on this one. Spoon's 2017 album Hot Thoughts was a bit of a digression from their signature sound into something more hazy, dreamy, and electronic. I loved it; in fact, it's my favorite Spoon record. In February 2022 they dropped their first new album since then, Lucifer on the Sofa. It was a fantastic album, but more of a return to form when what I really wanted was to hear them explore the weird vibey electronic shit a bit more. Luckily in November they dropped this: Lucifer on the Moon, an "anti-gravity companion" to the studio album. Moon is a ground-up reimagining of every track from Sofa by legendary dub producer Adrian Sherwood, and it feels much more in the vein of Hot Thoughts to me. They are both fantastic. What a treat to have both! I just happen to prefer Moon.
---
Bill Wurtz - miscellaneous songs
Released throughout 2022.
Favoritye track: "Corner Store"
OK this is not an album, because Bill Wurtz doesn't do albums. He doesn't even sell his music, he just drops songs on YouTube every so often and gives them away for free on his website. His ouput has been a bit less prolific these past couple years, but in 2022 a switch must have flipped somewhere because he's put out a song per month on average, including some real bangers. So collectively, his 2022 output gets a spot on this list.
---
OK that's all the good music! If it's not on this list it obviously sucks and I hate it! Bye!